CILEX Professional Qualification (CPQ)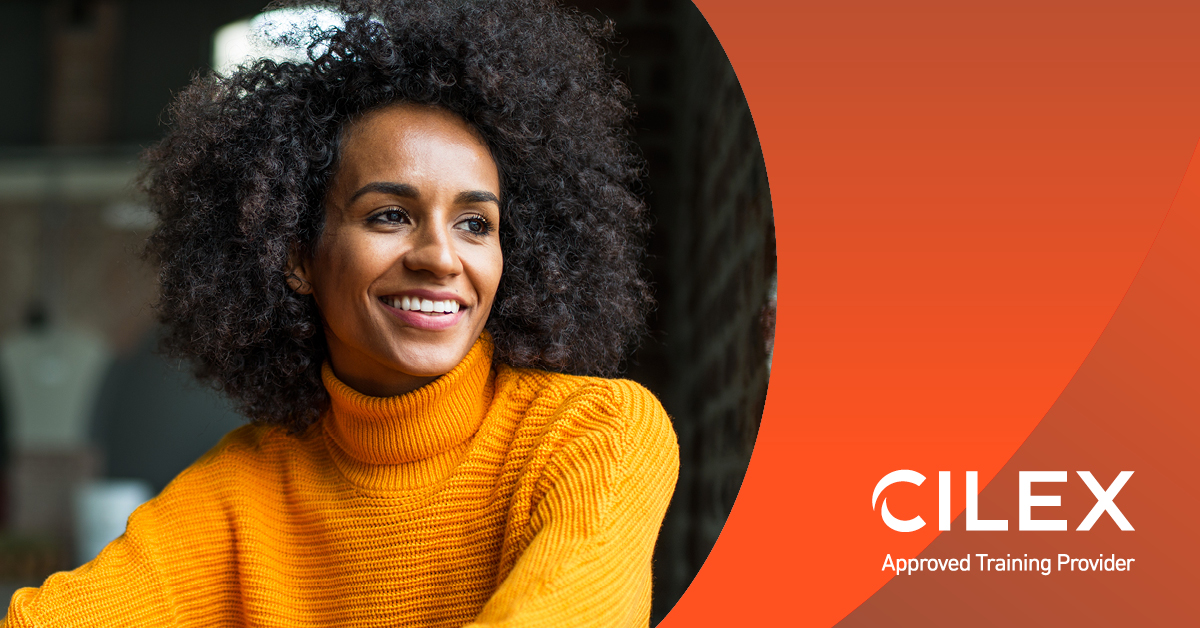 The CILEX Professional Qualification (CPQ) is the route to becoming a CILEX Paralegal, CILEX Advanced Paralegal or CILEX Lawyer. It is a competency-based qualification framework, developed in consultation with employers, members and other stakeholders that acknowledges the requirements of a rapidly evolving legal and business landscape.
CPQ is a progressive framework across three stages – CPQ Foundation, CPQ Advanced and CPQ Professional – founded on the CILEX Competency Framework. Each stage combines a focus on technical expertise and practical skills with the development of the core behaviours required to create forward-thinking, commercially minded, adaptable lawyers who really understand the clients they serve.
CPQ sets new standards in practice-focused training and work-readiness, broadens access to legal careers and develops professionals at all levels who are equipped from the outset to add real value to their employers and clients.
Each stage of the CILEX Professional Qualification (CPQ) comprises three elements: core legal knowledge, practice and skills; ethics and professional responsibility; and professional experience. Together these elements provide a framework for developing the skills, knowledge, behaviours and experience necessary to practise effectively as a legal professional.
Trainees will be able to begin their CPQ journey at a point corresponding to their previous legal experience and qualifications – including taking into account any CILEX qualifications they may already hold. CPQ also allows trainees to pause and restart their training to flex around other commitments.
CPQ Foundation
Aligning to the role of a Paralegal/Case Handler, the CILEX Professional Qualification (CPQ) Foundation stage will enable you to demonstrate a fundamental awareness of the law underpinning key practice areas.
There are six mandatory modules:
Ethics and Professional Responsibilitypart 1 (e-learning module)
Professional Skills (succeeding in a legal environment and legal research).
Legal Systems
Contract Law
The Law of Tort
Introduction to Property and Private Client

CPQ Advanced
The CILEX Professional Qualification (CPQ) Advanced stage will enable trainees to demonstrate technical knowledge and the practical application of law relating to key practice areas. It will also enhance your skills, including business awareness, and your understanding of, and adherence to, professional and regulatory standards.
In the CPQ Advanced stage, trainees undertake five mandatory modules:
In addition, trainees are required to select at least one optional module from:
Business and Employment Law
Family Law and Practice
Wills, Probate and Private Client
CPQ Professional
Aimed at preparing an employee to be a competent CILEX Lawyer, the CILEX Professional Qualification (CPQ) Professional stage enables trainees to demonstrate specialist knowledge and the application of the law in specific areas of practice, and the ability to work independently and to high professional and ethical standards.
The CPQ Professional stage has one just one mandatory module – Professional Skills. Trainees then select one further module from an extensive range of options.
Dispute Resolution
Criminal Litigation
Residential Conveyancing
Commercial Conveyancing
Employment Law
Business and Commercial Law
Family Litigation
Wills, Probate and Private Client
Immigration Law
The Professional stage module choice will be determined by the area that trainees will seek to acquire their practice rights, and must be underpinned by a relevant Advanced stage module corresponding to the pathway chosen.
CPQ Registration Fee – £900 paid directly to CILEX (plus membership)
Apply
CPQ Registration Fee – £1500 paid directly to CILEX ( plus membership)
Apply
CPQ Registration Fee – £1100 paid directly to CILEX ( plus membership)
Apply
Course Dates
Peterborough
Please contact the office for further details
Course Duration: 36 weeks