Course Enquiries: 01733 685582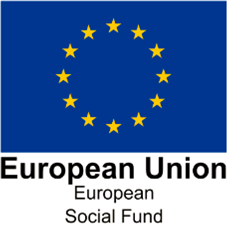 Tutor Emma Osgood Taking Part In The Great Eastern Run Raising Money For Prostate Cancer UK
Our tutor Emma Osgood is taking part in the Great Eastern Run this year raising money for Prostate Cancer UK. Here is the link if you would like to sponsor Emma: http://www.justgiving.com/Emma-Osgood.
An interview with Emma Osgood who is one of our Lecturers who has been with us since 2008 and is doing the Great Eastern Run for Charity.
How did you get into running?
''I first started running by using the NHS App Couch Potato to 5 K and relied on Laura with her calm voice to keep me going.''
Why did you start running?
''I thought running would be a magic way to lose weight but I have since learnt ladies tone rather than lose weight.''
How long have you been running for?
''I started running in April 2015.''
Do you run on your own or with a club?
''I went down the running track in the summer of 2016 during a Wednesday lunch time – An initiative that Vivacity put on for 6 sessions a year. Here I met some fantastic people who supported me, I wasn't the fastest but tried hard (in those days my breathing could vouch for that). I also met Tim Cook for the first time who was leading the sessions and he told me about Werrington Joggers of which I am now a member.''
What are your best times?
''I did my first sub 9 minute mile this year, 33.05 is my PB for a Park run and I will be looking for the 2hrs 45 min pacer at the Great Eastern Run.''
What made you want to run a ½ Marathon?
''I wanted to feel that sense of achievement.''
Why are you running for Prostate Cancer UK?
''My partner underwent Radio Therapy 4 years ago and then recently we have found out the cancer has returned.''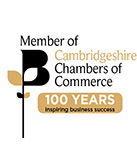 Exams and Invoices: 01733 269148