Employers - Looking for an apprentice? Get in touch with APT today.
Hi, my name is Jackie. I'm a 63 year old mother of two adult children, ages 41 and 37 years and Nanna to Maisie aged 6 and Harrison aged 4.
I love to study languages, am addicted to investigating my family history, travelling and taking photos. I think numbers are interesting but I wasn't great at Maths at school.
I started work in 1971 at the Nat West Head Office in Lothbury, London and was there until I had my first child in 1976. From when he was 3 and at pre-school I worked in schools either part time or gradually full time running a playgroup. Later I found myself usually working with the additional needs students, mainly on the autistic spectrum.
My last employment, until December 2016 was as the Bursar in a private school for students with autism and communication difficulties in Thorney.
While I was working at Thorney, my continuing professional development was discussed and it was suggested that I look for an accountancy course.
While searching online I found Anglia Professional Training (APT) and they seemed to offer AAT courses that would fit the bill. I didn't really know what I was letting myself in for, but the syllabus looked really good.
After attending the Open Day and chatting with the tutors, I chose the qualification 'AAT level 2 Certificate in Accounting' which seemed to cover most of what I was doing at work and more.
Because APT have smaller class sizes the teaching was almost like 1:1. The course elements were divided into sections with an assessment at the end of each category. Some subjects were easier to follow than others, especially if they related back to work you were already doing in the workplace and I especially liked the bookkeeping, control accounts and computerised accounting elements of the course.
There were, of course, sections I least liked such as costings but that was because it didn't really relate to anything I was doing, although it has stood me in good stead since.
Moving on to Level 3 a year later and The Advanced Diploma in Accounting was much more of a challenge, especially as I had booked a 3 week holiday to Australia that clashed with the Easter term.
The work became much more involved and often it seemed that there was not enough time to consolidate what we had already learned before moving on to the next subject. Although the class sizes were bigger, the tutors offered support and extra classes if we felt we needed them.
However, I must have done something right as I was awarded a merit pass at the end of the course!
As I have been approached by a couple of people with a view to working part-time with them I have registered as a self-employed Small Business Bookkeeper – which is ideal as retirement isn't all it is cracked up to be when you have been used to working with a lot of people.
If it hadn't been for the support and encouragement of all the APT Training tutors and office staff, and especially my 'black coffee' provider, I would never have realised that I could work with numbers and absolutely love it! Thanks APT.
Gemma Frost is an ex-apprentice working with Moore Thompson in Spalding. She has just been awarded as the 'APT Learner of the Year 2018 . The event was
Peterborough Regional College 'Excellence in Skills Awards Ceremony', held at Peterborough cathedral last week July 5th.

Course Enquiries: 01733 685582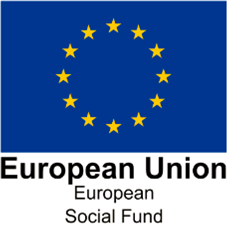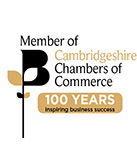 Exams and Invoices: 01733 269148