Social Media for Business
This workshop is ideal for businesses that have a page with less than 100 likes.
This workshop is ideal for businesses that have a page with less than 100 likes and are finding it hard to get their updates seen by people. Or someone who has just started their page and want to get more likes and engagement.
Course Contents:
How to use Social Media to promote your business?Are you confused by Facebook and Twitter?
Facebook and Live video streamingFacebook basics
The 4 main parts of Facebook and how they all work together
• Personal Profile
• Page
• Group
• Events
The demographics of people that are on Facebook and how people use Facebook.
What to share to get your posts seen without paying for it
How to get people that have liked your page to engage with the content you are sharing.
How to use Facebook on your smart phone
How sharing great content will get more people to like your page
Basic Facebook analytics
Live video streaming
In April 2015 Periscope a live video streaming app was introduced and now Facebook has the facility to live stream from your phone directly to Facebook.How can you use this powerful tool for your business.
Start date
Duration
Level
Discipline
Location
Twitter and creating branded images for Social Media
This workshop will be ideal for your business if you are a complete Twitter novice or if you have a Twitter account that you haven't used in a while. It will also be useful to those people that have a Twitter account with less than 300 followers that aren't getting much engagement and are wondering whether Twitter is worth the hassle
Twitter
Why bother with Twitter
An introduction to Twitter and no we don't spend our time sharing what we had for breakfast or lunch.
Twitter basics
• How to set up your profile
• How to Tweet and Retweet
• What to Tweet
• Who to follow and how to use lists
• Twitter jargon
• How to get the most from Twitter.
• Hashtags what they are and how to use them effectively
• Networking hours
How to create visual content that is optimised for Social Media using Canva
Creating your own branded images to go with your tweets is a great way to increase the visibility of your tweets and allows you to share more information than you can get in 140 characters
You will learn how quick and easy it is to create Social Media Images and headers using Canva. The different Types of Images you can create
Twitter and Creating Brand images for social Media
Date: TBC
Course fee: £88.00 (includes lunch)
TBC
1 day
-
Professional Skills Workshop
Peterborough
Social Media For Business
One day social media course.

Course Enquiries: 01733 685582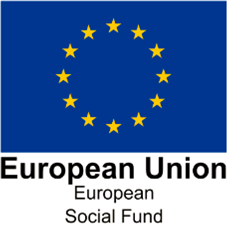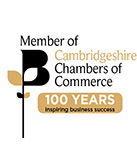 Exams and Invoices: 01733 269148