Course Enquiries: 01733 685582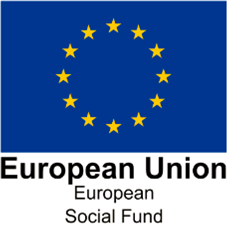 Starting in January will be two courses that will be a major focus for our Peterborough Training Centre.
ACCA
ACCA is the global body for senior professional accountants with over 162,000 members and 428,000 students in 173 countries. Certified Accountants may develop careers in financial or management accountancy, taxation, auditing, insolvency, management consultancy and many other disciplines. It is a very portable qualification as organisations in all industries need their financial expertise.
APT offers a quarterly study programme to prepare you for papers F4 to F9. Exams take place at central venues in early March, June, September and December each year. Our course fee of £700 per paper includes your weekly classes, study text and revision kit but excludes the exam fee payable to ACCA.
ACA
Anglia Professional Training is proud to announce that we are accredited with the ICAEW and are now able to offer the ACA Qualification.
The ICAEW Chartered Accountant qualification, the ACA, is one of the most advanced learning and professional development programmes available. It is valued around the world in business, practice and the public sector.
Credit for prior learning (CPL)
Credit for prior learning or CPL is our term for exemptions. High quality learning and assessment in other relevant qualifications is appropriately recognised by the award of CPL.
The ACA qualification has 15 modules over three levels. They are designed to complement the practical experience you will be gaining in the workplace. They will also enable you to gain indepth knowledge across a broad range of topics in accountancy, finance and business.
Certificate Level (CFAB)
The ICAEW Certificate in Finance, Accounting and Business (ICAEW CFAB) is a certificate-level qualification from ICAEW. It teaches essential knowledge and practical skills in finance, accounting and business.
The Certificate Level of the ACA qualification has six modules with an optional bookkeeping programme.
Accounting
Management Information
Principles of Taxation
Assurance
Business and Finance
Law
These modules introduce the fundamentals of accountancy, finance and business. Each of these modules are directly relevant to the work that you do on a day-to-day basis.
Professional Level
The Professional Level of the ACA qualification has six modules.
Business Planning
Business Stategy
Audit and Assurance
Financial Accounting and Reporting
Tax Compliance
Financial Management
These modules build on the fundamentals and tests your ability to use technical knowledge in real-life scenarios.
Advanced Level
The Advanced Level of the ACA qualification has three modules.
Case Study
Corporate Reporting
Strategic Business Management
The Advanced Level exams present real-life scenarios, with increased complexity and implications from the Professional Level modules.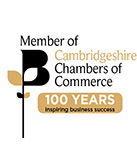 Exams and Invoices: 01733 269148