Certificate in Human Capital Planning
Start date
Duration
Level
Discipline
Location
Multiple Dates
3 day course
-
Professional Skill Workshop
Peterborough
Workforce development – what measurable difference will it make to your operational and strategic targets?
Are you able to credibly report the improvements in performance and impact outcomes from your project?
Did you choose the most effective solution to deliver measurable business impact and results?
What productivity improvement did you deliver from your last project and where is the evidence?
Abdi Roi professional learning
Change professionals - Planning and reporting impact
As a learning and development specialist, an HR professional or a project manager you're one of the key people driving and supporting change in your organisation.
If you haven't already been asked to report the impact of the investments of time and money you've made, it is likely that you soon will be.
Do you know how to deliver this accountability?
Join us for our next Certificate in Human Capital Planning workshop in Peterborough 6th – 8th September 2016
Building your measurement competence.
The abdi ROI Certificate in Human Capital Investment Planning is the first of three fully accredited UK qualifications (QCF Levels 5, 6 & 7) evidencing competence in human capital measurement.
The two and a half day face to face course combined with online resources provides the structure and approach to planning and measuring the outcomes and impact of learning and development, HR initiatives and projects of all kinds.
Practice based learning underpinned with rigorous research and application in hundreds of projects
Facilitators are Jane Massy & Jeremy Harrison, "Evaluating Human Capital Projects" Routledge 2014. Materials include the textbook, comprehensive course handbook and assessment templates. Final certification is based on a professional project of your choice.
Workshop Agenda
Day 1 1pm – 5pm
Learning approach explained, overview of content and assessment requirements, some concepts explained
Why the investment? Theory of Change, Outcomes Mapping, Evidence and Baseline Analysis, Need and Context Assessment, Stakeholder Analysis
Day 2 9am – 5pm
Building Outcome Objectives into a Chain of Impact. Logic models and Identifying intervention logic and linking actions to outcomes.
Planning Data Collection – aligning with outcome objectives. Reliability and Validity, Efficiency and Effectiveness. The need for rules.
Day 3 9am – 5pm
Data Analysis: collecting, collating, analysing, interpreting results: attribution/contribution analysis
(introduction only)
Calculating costs: the full cost principle
Calculating Value for Money: ROI, BCR, BCA
Sourcing data on monetary values
Scheduling
Reporting results: Who, what, when, why, how?
Human Capital Planning Workshop
Professional Skills Workshop.

Course Enquiries: 01733 685582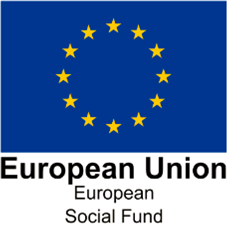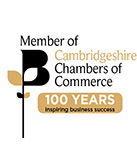 Exams and Invoices: 01733 269148